Save The Date: June, 11th– Justin's Birthday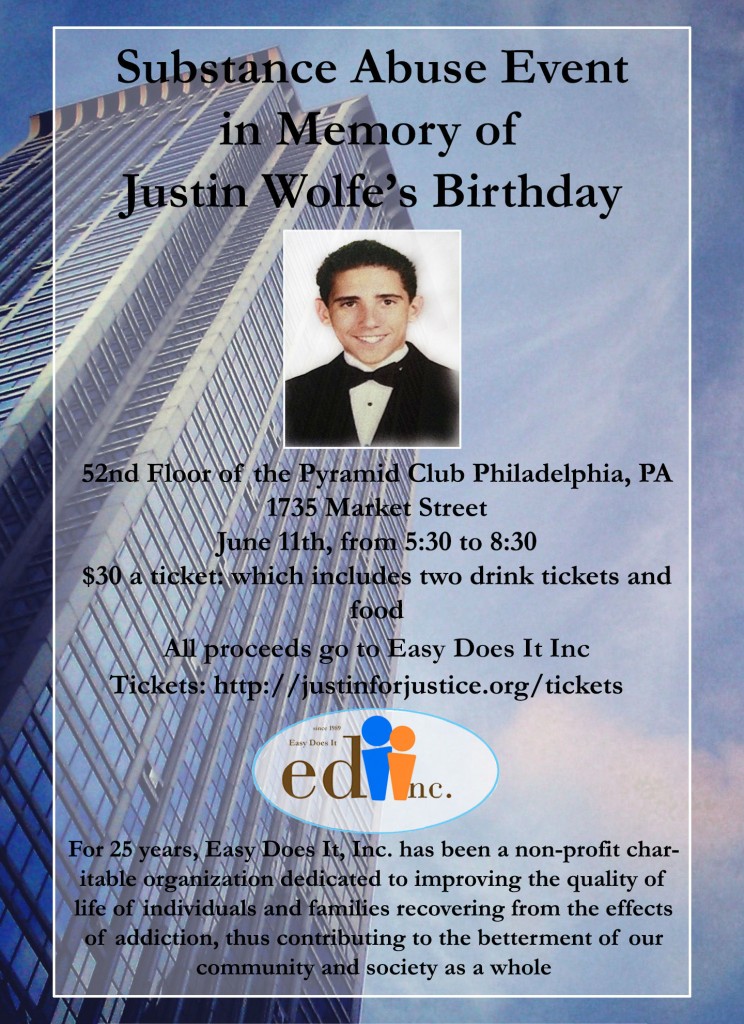 Celebrate Justin Wolfe's life with us!
Come to The Pyramid Club 1735 Market St, Philadelphia, June 11th 2014 from 5:30-8:30.
$30/ticket, includes food and two drink tickets.
All proceeds go to Easy Does It, Inc., a non-profit organization which improves the quality of living of individuals and families recovering from the effects of addiction.
You may purchase tickets here.