Nov, 5th | Right in Our Back Yard – Jewish Family & Children Services
This event is sponsored by out own Gregg B. Wolfe, to educate families of the hidden danger of drug use and abuse.
While attending this event, you will learn hard facts about the use of drugs, how to spot warning signs of use and addiction, and how to approach loved ones affected by opiate use.
The Community awareness Program is set in place by the Jewish Family and Children Service of Southern NJ, and will take place in Adath Emanu-El, Mt. Laurel, New Jersey. The presentation beings at 6:30PM and ends at 8:30PM
Please view the flyer below for more information.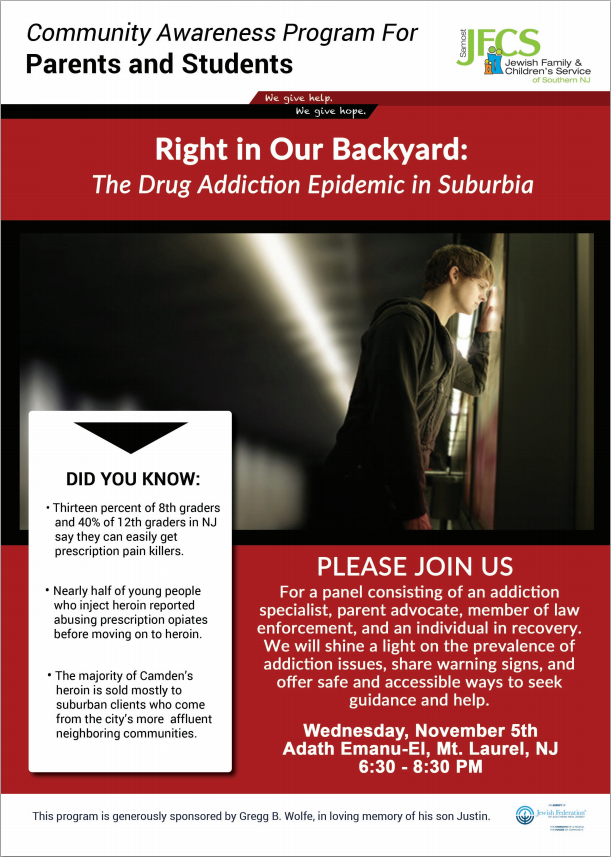 Get directions: Click on the map, and plan your route.